Larry King On Surviving Cancer & More
The 86-year-old legendary CNN talk show host was diagnosed with lung cancer in 2017.
He's been working in broadcast for 63 years and credits his career to his "indomitable spirit."
King's cancer was in just one place and it was operable; he says he's never had any pain.
Larry King, 86, tells
SurvivorNet
, "My luckiest blessing is the gift of curiosity,"  and when Larry King talks, people listen. The
lung cancer
survivor, long-time television host, and iconic interviewer spoke with
SurvivorNet
 recently about his life and his cancer journey.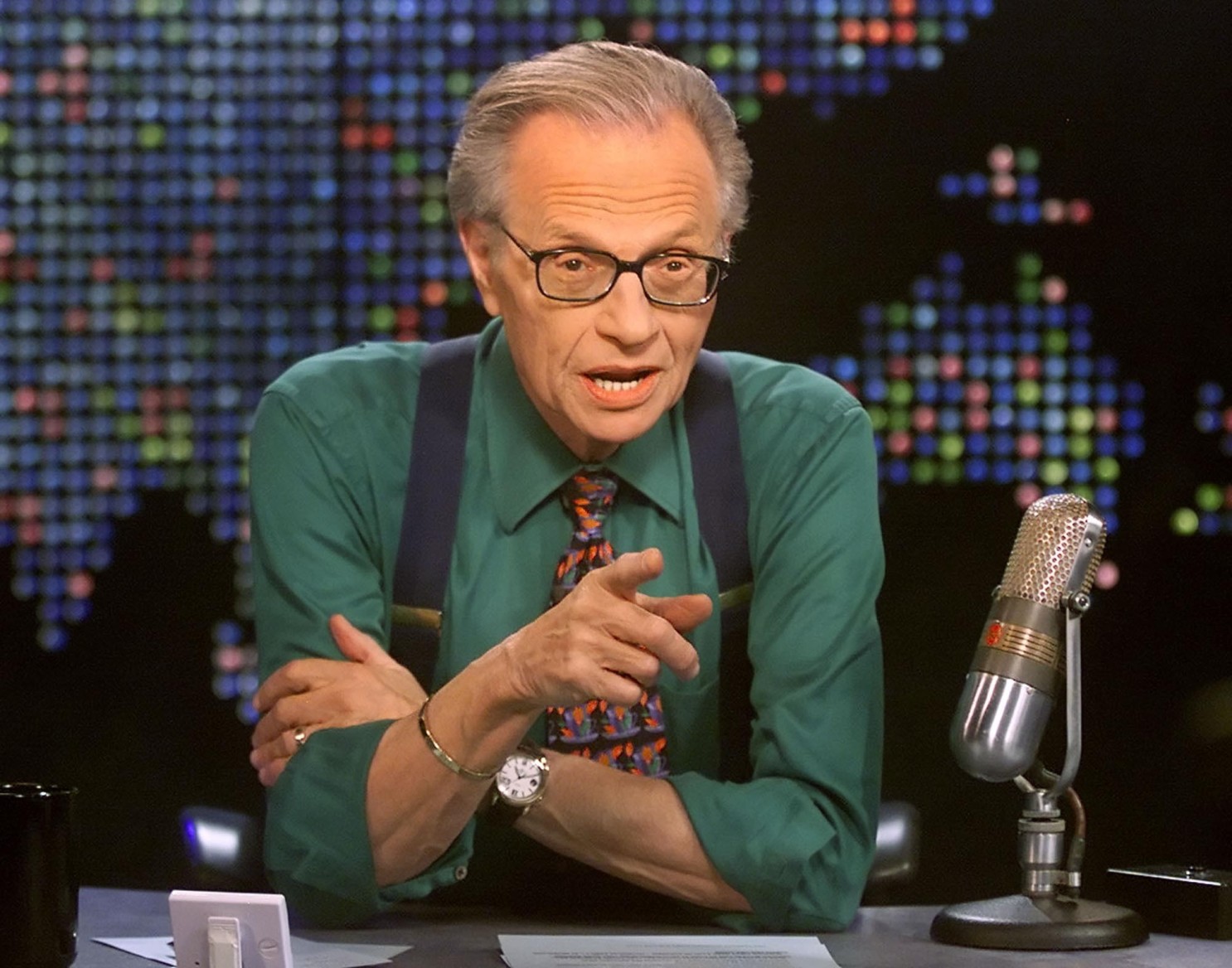 Read More
Tragic Losses
King was diagnosed with lung cancer in 2017 but was able to beat it; his daughter, Chaia, just 52, succumbed to the same disease this past August. King spoke with SurvivorNet before her passing and noted, at the time, that she had not been responding well to her immunotherapy treatment. Tragically, he also lost his son, Andy, 65, just weeks earlier in July, from a heart attack.
King wrote on Facebook on August 22, "It is with sadness and a father's broken heart that I confirm the recent loss of two of my children, Andy King, and Chaia King. Both of them were good and kind souls and they will be greatly missed. Losing them feels so out of order. No parent should have to bury a child."
And So It Begins
King began his career in radio, which comes as no surprise given his strong, measured voice. "I was on radio, and then I was on televsion, and then radio [again]. My radio show went national… then I joined CNN." He was made for the job.
"I've had, oh boy, I've had every known illness there is to have."
He recalls his receiving his cancer diagnosis and how lucky he was, saying, "You know, they take the blood and whatever they do. And then they looked – I had lung cancer. But it was very operable. It was in one place. It hadn't spread. And so I had surgery and took it out and I was fine. Wonderful. I never had pain."
Related: An 89-Year-Old Survivor On Why Lung Cancer Doesn't Have to Bring You Down
When asked about his cancer battle, King said, "I have no great stories to tell about my fight against cancer. Now, other things I've had, oh boy, I've had every known illness there is to have. I had a stroke last year."
Related: Lung Cancer: Prevention & Screening
Resilience in the face of pain and medical hardship came naturally to King, though. And he credits his 63-year career in broadcast for that mental toughness. "I started [in broacast] in '57. So that's where my indomitable spirit comes from."
Fighting Spirit
King's doctors noticed that fighting spirit, too. "One of my doctors said that I have 'an indomitable spirit' and that counts a lot. And I guess it'll count in any outlets, including cancer. If you have an indomitable spirit, there's something about the body that apparently fights it off, other than just the traditional medicine pills, chemotherapy, there's something about."
Related: Treatment for Stage Four Lung Cancer
His unending drive means that King always has a project in the mix. His latest is a podcast he's working on with his son. "What keeps you motivated and ticking – like ticking every day – is to just constantly be pushing," he says.
King has an incredible ability to keep pushing, keep going, and beat everything. At 86, he has survived lung cancer, a stroke that led to being in a coma for several weeks, and he has survived heart attacks. King is also a romantic, and an optimist when it comes to love; he has been married 8 times.
Related: A Message on World Lung Cancer Day: Get Screened for Lung Cancer — TV Host Larry King Did and It Saved His Life
An ability to keep going, embodied by the iconic King, serves as an encouraging reminder to those going through their own cancer battles: keep fighting with an indomitable spirit.
Learn more about SurvivorNet's rigorous medical review process.