Celebrating the Joys of Life After Cancer
Rolling Stones guitarist Ronnie Wood, 75, paid tribute to his longtime friend and fellow bandmember Mick Jagger, 80, at a star-studded birthday bash. Wood and his wife Sally Humphreys, 45, donned lavish formal wear for the occasion.
Wood seems to be enjoying life after overcoming lung cancer twice. His first diagnosis came about after doctors found a legion during a checkup.
Lung cancer is the second most common form of cancer and the leading cause of cancer deaths in both men and women in the U.S. Smoking is a major risk factor for lung cancer although nonsmokers can still develop this cancer. Wood admitted he was a heavy smoker for decades until finally quitting in 2016.
Lung cancer often doesn't cause symptoms until it has already spread outside the lungs, according to SurvivorNet's experts.
Rolling Stones band member Ronnie Wood, 75, turned heads alongside his beautiful wife to celebrate fellow Stones bandmate Mick Jagger's 80th birthday. The talented guitarist donned a dapper suit at the star-studded affair to cap off a day full of tributes to his long-time friend.
🎂❤️😎🎉Happy 80th birthday @MickJagger! ❤️❤️❤️❤️ pic.twitter.com/RWKuRAVsGi

Ronnie Wood (@ronniewood) July 26, 2023
Read More
Wood began the day with a special social media post that shows a collection of photos of Jagger and himself over the decades. Later that evening, Wood, and his wife Sally Humphreys, 45, of nearly 11 years,
arrived
in style with Wood wearing a black lavish suit and Humphreys wearing w black shimmering dress for the Jaggers' birthday bash. The event took place at Jaggers' West Long home and saw other celebrities attend including singer Lenny Kravitz, Jagger's ex-partner Jerry Hall, actor Leonardo DiCaprio and more.
View this post on Instagram
It's heartwarming to see Wood enjoy life after cancer amid his Golden Years surrounded by loved ones.
Wood, Mick Jagger, and the rest of the Rolling Stones have had a cultural impact on the world through their music. The group etched a mark in the music industry after forming in 1962. They've been active for six decades and sold more than 240 million records, according to Forbes.
Thanks so much for all your lovely comments and birthday wishes!! 🙏❤️

📸: Mark Seliger pic.twitter.com/XoNN05lYNH

Mick Jagger (@MickJagger) July 26, 2023
Some of their hit songs are baked into Western culture, including "Gimme Shelter," "I Can't Get No Satisfaction," and "You Can't Always Get What You Want."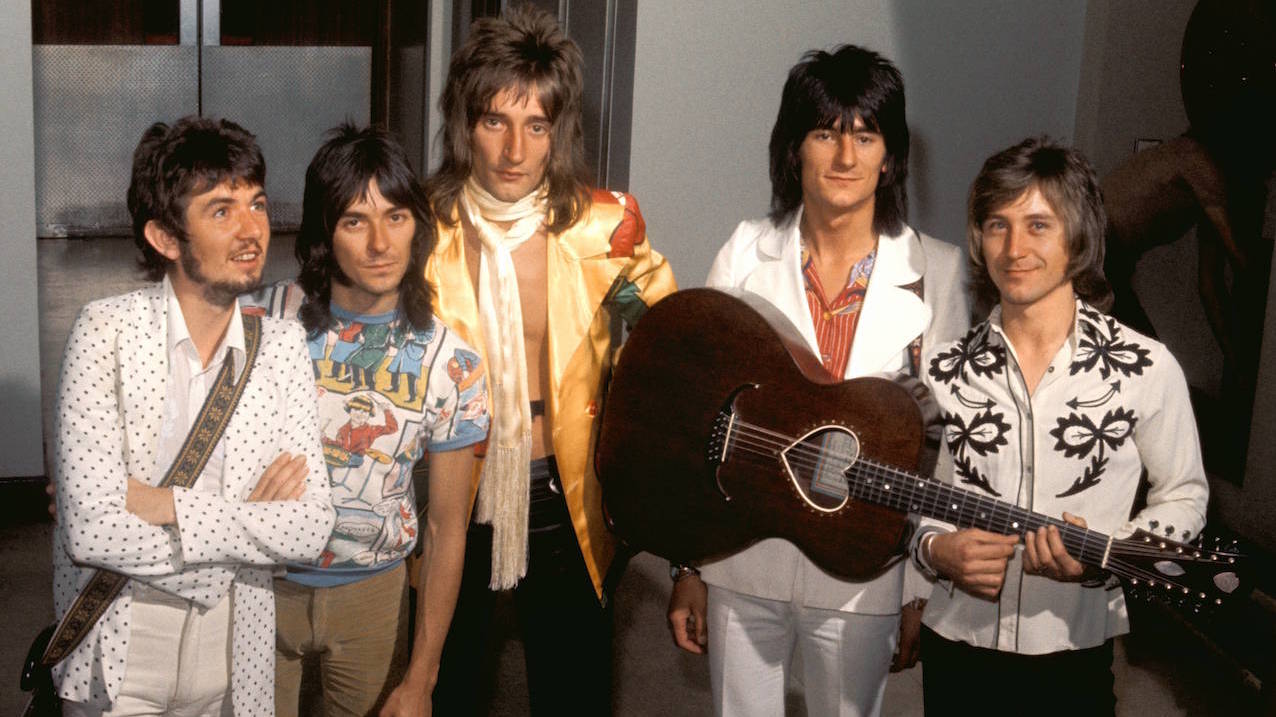 Wood joined the Rolling Stones as the group's guitarist in 1975. He is a two-time Rock and Roll Hall of Famer with both the Rolling Stones and the Faces.
Wood's Cancer Journey
Wood's first cancer battle came about following a routine checkup with his doctor. A "cancerous legion" was found CNN reported. He had emphysema on the top lobe of one of his lungs.
Lung cancer is the second most common form of cancer and the leading cause of cancer deaths in both men and women in the U.S. SurvivorNet experts say. It forms when cancer cells develop in the tissues of the lung.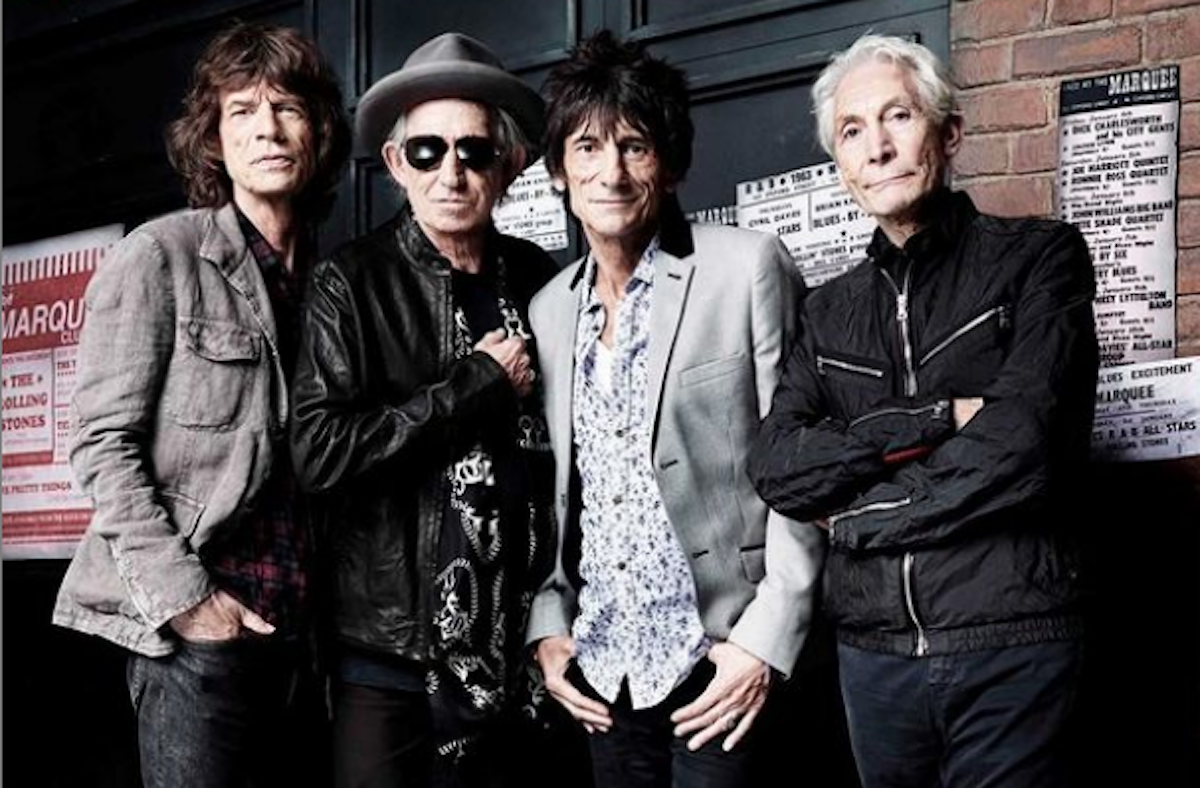 Lung cancer often doesn't cause symptoms until it has already spread outside the lungs, according to SurvivorNet's experts.
There are two main types of lung cancer, which doctors group together based on how they act and how they're treated:
Non-small cell lung cancer (NSCLC) is the most common type and makes up about 85% of cases
Small cell lung cancer (SCLC) is less common, but it tends to grow faster than NSCLC and is treated very differently
In 2017, Wood underwent a five-hour operation to remove part of his lung to remove the cancer.
WATCH: Surgical Options for Lung Cancer
"Luckily, all mine was contained within the left lung, and I was fortunate enough to get shot of it, bang. There was none in the rest of my body, so I didn't require chemo," he told the U.K.-based news outlet, The Times.
He admitted he was a heavy smoker for 50 years. He went through 25 cigarettes a day before quitting the habit in 2016. The birth of his two youngest children helped prompt his lifestyle change.
After beating his first bout with cancer in 2018, Wood was diagnosed again with small-cell carcinoma in 2020.
"Sure enough, when I had recovered from the lung cancer, I was invaded by the worst kind of cancer. It's called small-cell," Wood said on an episode of Ireland's "The Late Late Show."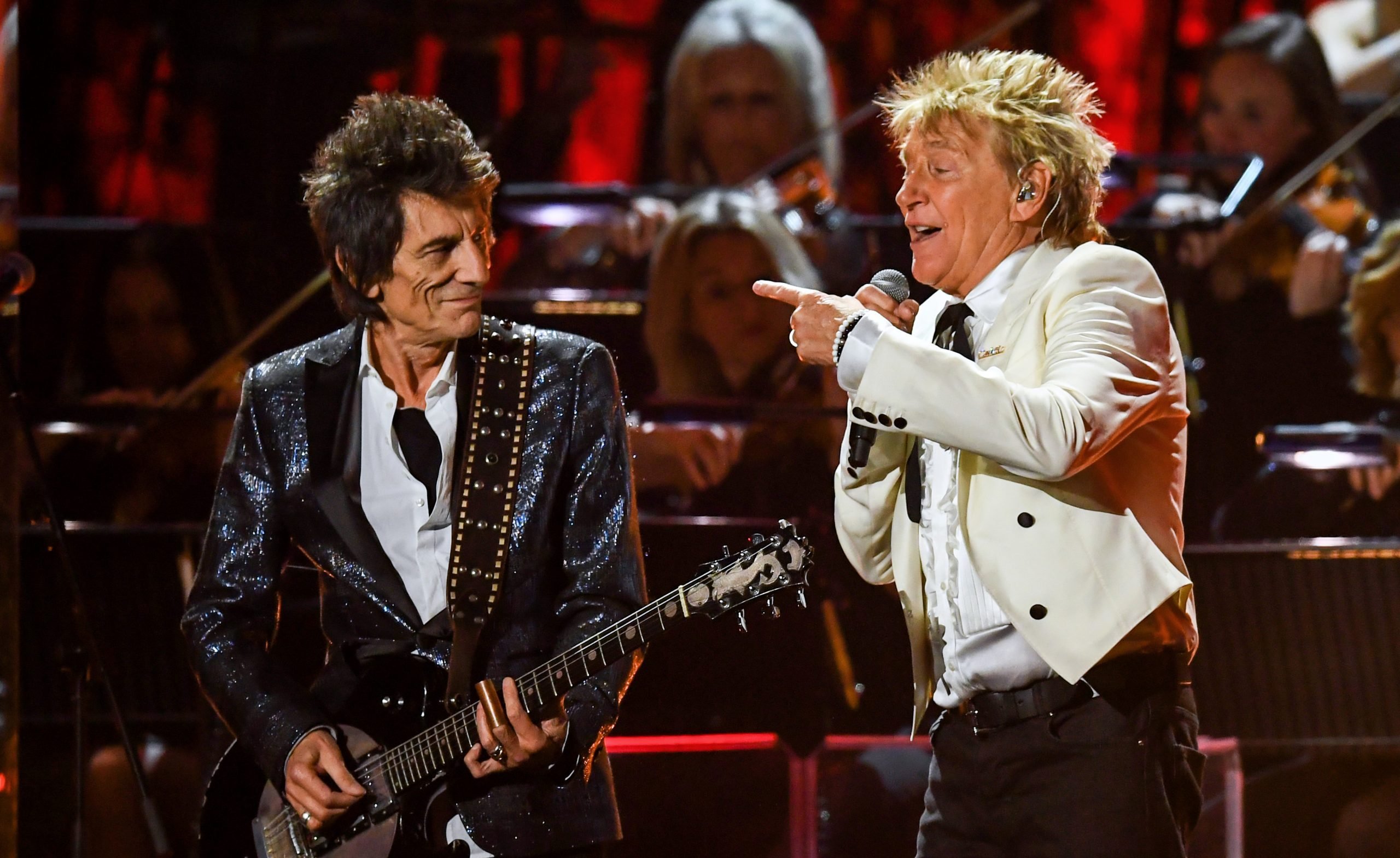 Small-cell carcinoma (also called small-cell lung cancer) is one of the main types of lung cancer and tends to be more aggressive.
"I had to have really heavy chemo and radiation and they said they'd given me a year's worth of medication in three weeks and my body just jumped to defense," Wood said.
During his cancer treatment, Wood took to painting to help him cope.
"Art therapy was self-imposed in a way, especially in [coronavirus] lockdown. The art has got me through it to express and get lost. I'd be painting (the twins) all the time if I could, but it's amazing to be with them and just observe, soak it in that way," he shared with The U.S. Sun.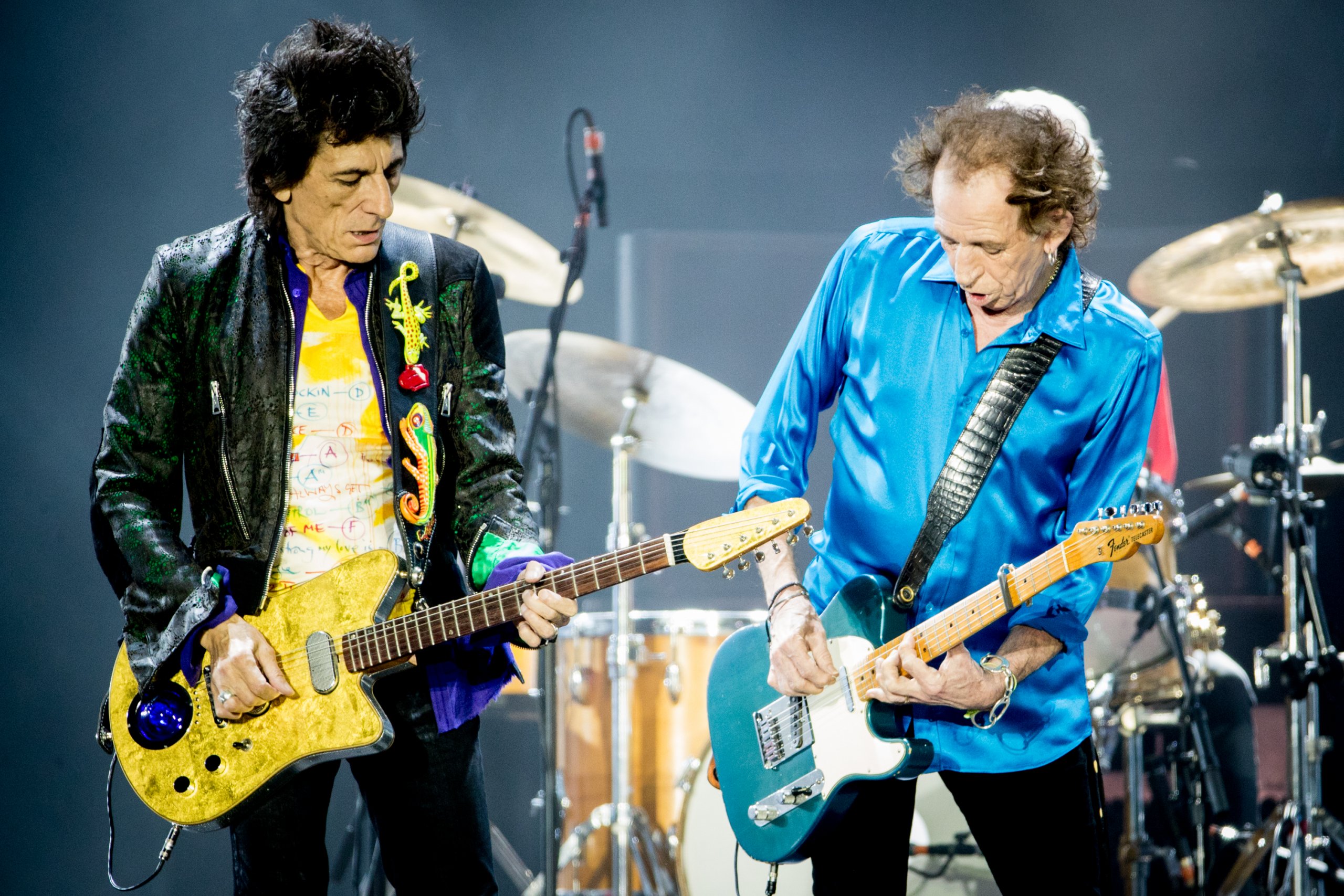 He credits positive thinking, his art, music, and the support of loved ones to help him through his cancer journey and that's an approach our own experts love to see!
After he completed his treatments for small-cell carcinoma, he said his doctor gave him the "all clear."
Throughout his cancer journey, Wood never stopped making music.

Non-Smokers and Lung Cancer Patients with a History of Smoking Treatment
Researchers have made progress in understanding the differences between lung cancer in smokers versus non-smokers, says Dr. Ronald Natale, a medical oncologist at Cedars-Sinai Medical Center, and they're developing targeted treatments that will be able to address the genetic drivers of lung cancer in non-smokers.
"So we're giving chemotherapy to about 30% to 40% of patients who are nonsmokers," Dr. Natale says.
WATCH: Treating lung cancer in smokers versus non-smokers.
"Among patients who are smokers, who have more complex cancers that have hundreds, sometimes thousands of (genetic) mutations, don't have a driver mutation that we can give a pill for, which is only a tiny percentage of lifelong smokers. Chemotherapy is the primary treatment in the majority of those patients," Dr. Natale explains.
Doctors have at their disposal targeted therapy drugs that attack very specific molecules within a tumor that are involved in its growth and spread. These cancer treatment drugs target lung cancers that express PD-L1 or Programmed death-ligand 1. This therapy blocks a protein called PD-L1, which hides and protects the tumor from the immune system.
"Keytruda (Pembrolizumab), the immunotherapy drug, was approved for patients who have primarily smoking-related lung cancer that produces a high level of PD-L1. That's about 25% of patients," Dr. Natale explains.
With added research and advancements in treatment, the majority of lung cancer patients with a history of smoking may be able to take advantage of other forms of treatment.
"We have a lot more research to do, a lot more discoveries to make before we will be abandoning chemotherapy in the majority of patients with lung cancer, namely the 85% who've been lifelong cigarette smokers," Dr. Natale continued.
Learn more about SurvivorNet's rigorous medical review process.
---