Cancer death rates in the United States have been on a steady decline over the past 25 years, according to the American Cancer Society, great news that's the result of advanced screening and detection combined with reduced rates of smoking, according to the organization.
Still, the projection for 2019 included a total of 1,762,450 new cancer cases and 606,880 deaths (with year-end figures not yet available). This year, the disease claimed the lives of newsmakers in the fields of entertainment, journalism, music, books and more. Here, just some of the notable names we have loved and lost in 2019.
René Auberjonois
 
Read More
René Auberjonois, 79, best known for his roles in "Star Trek: Deep Space Nine" and "Boston Legal,"
died of metastatic lung cancer.
Diahann Carroll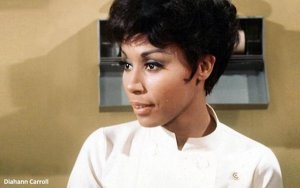 Diahann Carroll, 84, who died of breast cancer, broke ground for black actors when she starred as a nurse in the TV series '"Julia" in the late sixties and early seventies. A Tony award winner and Academy award nominee, Carroll later played Dominique Deveraux on the hit series "Dynasty."
Carroll "had survived the cancer in the 1990s and become a public advocate for screening and treatment," according to The New York Times.
Beth Chapman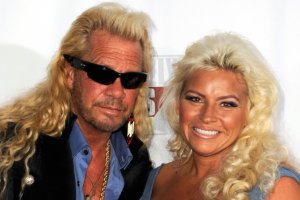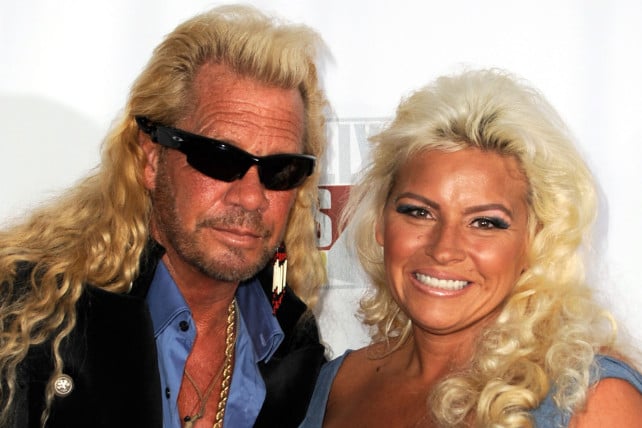 Beth Chapman, 51, along with her husband, Duane "Dog" Chapman, starred in the hit reality-TV series "Dog the Bounty Hunter." She died of lung cancer this past summer. The couple had 12 children and divided their time between Hawaii and Colorado.
RELATED: A Look Back at Duane 'Dog' Chapman's Tragic Year, and How the Family Is Doing Now
Valerie Harper

Valerie Harper, who rose to fame playing Rhoda Morgenstern on the iconic 1970s sitcom, "The Mary Tyler Moore Show," and the series' spinoff "Rhoda," died this past summer just one week after her 80th birthday. Harper, who was initially diagnosed with lung cancer in 2009, died of a rare condition called leptomeningeal carcinomatosis, in which the cancer cells spread to the meninges, the thin layer of tissue surrounding the brain and spinal cord.
Harper didn't let her cancer slow her down, even competing on "Dancing With the Stars" in 2013.
RELATED: "Mary Tyler Moore" Actress Valerie Harper's Husband Talking Publicly About a Heartbreaking Choice– When to Choose Hospice Care
James Ingram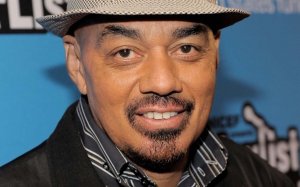 James Ingram, 66, the silky-voiced R&B singer who won two Grammys and was nominated for 14, died of brain cancer, according to TMZ.
Karl Lagerfeld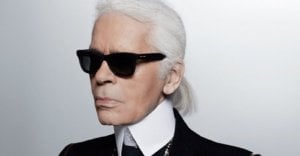 German-born fashion designer Karl Lagerfeld, 85, died of pancreatic cancer last winter.  A style icon, Lagerfeld was known for combining serious high fashion with camp; and injecting new life into couture brands.
Right until the end, Lagerfeld continued to build on his long and illustrious career. He is best known as the creative director for Chanel, a position which he occupied for 36 years after reviving the brand when he first arrived. He designed the Grand Palais sets for six Chanel collections per year, according to Vogue Magazine, and invented the traveling pre-season show. He was creative director for a number of other designer brands during his life, including Fendi and Chloe.
Holly Carter
Holly Carter, 50, the California mom who founded the nonprofit "The Face of Cancer" during her 10-year cancer battle, passed away this past winter from breast cancer. The Face of Cancer became well known for providing women struggling with the disease with an outlet to feel beautiful again. Carter would help to arrange photo shoots, runway walks, or whatever participating women needed to get their confidence back and feel beautiful again.
Peter Fonda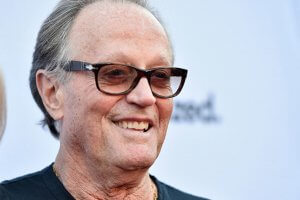 An actor in iconic films "Easy Rider" and "Ulee's Gold," Fonda, 79, is the father of actor Bridget Fonda, brother of actor-activist Jane Fonda, and son of star Henry Fonda. The Fonda family had confirmed Peter's death to People magazine, saying that he died of respiratory failure due to his lung cancer.
RELATED: Jane Fonda, 81, Has Had a Double Mastectomy and Cancer In Her Mouth; Amazing Resilience as She Mourns Her Brother Peter Fonda's Death from Cancer
Johanna Lindsey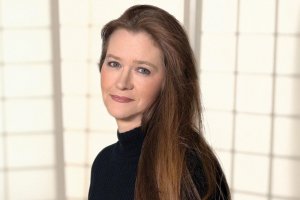 Romance novelist  Johanna Lindsey, 67, died of complications for treatment for stage 4 lung cancer, according to The New York Times. She sold more than 60 million copies worldwide, according to publisher Simon & Schuster. Cover model Fabio was featured on many of her books' covers.
Peggy Lipton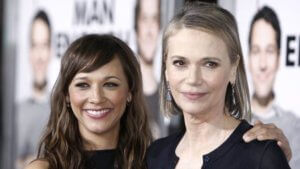 Peggy Lipton, 72, who died of colon cancer, starred as a hippie undercover detective the sixties series "Mod Squad," and later was a star of "'Twin Peaks." The ex-wife of music mogul Quincy Jones, she is the mother of their daughters Kidada Jones and actor-comedian Rashida Jones.
RELATED: I Called Her 'Chemosabe'!" Rashida Jones, Star of "The Office," Says Laughter Was Key As Her Mom, "Twin Peaks" Star Peggy Lipton, Fought Cancer
Eddie Money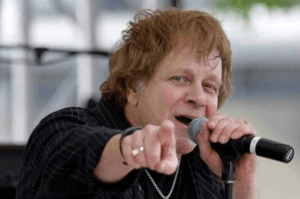 With hits like "Take Me Home Tonight" and "Two Tickets to Paradise," rocker Eddie Money, 70, became a big part of the MTV music video scene in the '80s. He passed away from esophageal cancer in September. His career stumbled when he became addicted to drugs, and he ultimately entered into a 12-step drug rehabilitation program. His return to fame came with his 1986 album "Can't Hold Back." He and his family were the stars of a reality-TV series called "Real Money."
RELATED: 70's Rocker Eddie Money Is One of The 16,000 People To Die This Year Of Esophageal Cancer — Why Has There Not Been More Progress?
Cokie Roberts
Pioneering journalist Cokie Roberts, 75, reported for NPR and ABC News, earning several shared Emmy awards and, in 2008, a Living Legends award from the Library of Congress. Roberts, who died of breast cancer, also wrote several books highlighting the unsung women in our nation's political history.
Peter Tork
The bassist, singer and songwriter, who starred in the hit series "The Monkees," Peter Tork, 77, had his share of hits, including "Last Train to Clarksville" and "I'm a Believer." According to a family post on Facebook, Peter succumbed to a 10-year bout with adenoid cystic carcinoma, a rare cancer of the salivary glands.
Learn more about SurvivorNet's rigorous medical review process.
---