Sometimes uncomfortable topics need powerful voices to illuminate the facts. And when people do speak out, they can also help remove any associated shame. When it comes to cancer, there are plenty of uncomfortable topics, whether it's being unsure how to talk to survivors, or survivors uncomfortable talking about the specifics of their journeys. Thankfully, 2019 was full of famous people using their celebrity to spread cancer awareness, from the ups to the downs.
From former NBC newsman Tom Brokaw discussing how he began using medical marijuana after being diagnosed with cancer, to actor Marcia Cross talking about anal cancer, here's how some celebrities did their part to help others.
Marcia Cross Talked Candidly About Anal Cancer
Read More
Using terms such as "taboo sex act" in concert with HPV-linked cancers—including anal cancer—is not only stigmatizing; it's inaccurate. The need to eliminate the stigma surrounding HPV-linked anal cancer is one of the messages that actress Marcia Cross, famous for playing the character Bree Van de Kamp on "Desperate Housewives," emphasized this year during public interviews about her own HPV-linked anal cancer. Cross is calling for a more open conversation about the disease and a greater push for HPV vaccination.
RELATED: Cancer Survivor Marcia Cross Says She "Loves And Cherishes Her Anus" and is Getting Her Daughters Vaccinated Against The Virus That Caused Her Anal Cancer
While the human papillomavirus, or HPV, can indeed spread during sexual activity—including anal or oral sex, which some people label "taboo"—sex doesn't have to occur for the infection to spread. "The vast majority of humans in the U.S., both men and woman, will eventually get infected with human papillomavirus," Dr. Allen Ho, Director of the Head and Neck Cancer Program at Cedars-Sinai Medical Center previously told SurvivorNet.
RELATED VIDEO: 'Is This Going to Be My Last Christmas?' — Actor Marcia Cross Says She's Lucky to Have Beaten Cancer, but the Feeling of Safety Is Gone
Tom Brokaw Revealed He Uses Medical Marijuana
SurvivorNet sat down with former NBC anchor Tom Brokaw earlier this year to discuss how he's been coping in the six years since being diagnosed with a blood cancer called multiple myeloma. For one thing, he said, he just "wants to stay vertical"  — something many can relate to, but few say out loud.
The 79-year-old newsman acknowledged that the cancer has slowed him down physically, but he does what he can to keep his mind off the disease. He was in the process of writing a book about Richard Nixon, offering that "politics keep me distracted." The book, "The Fall of Richard Nixon: A Reporter Remembers Watergate," came out this past October.
In a wide-ranging interview, Brokaw explained that he was in the "maintenance" phase of his cancer treatment, which meant being on a low dose of a medicine called Revlimid (also known by its molecular name, lenalidomide), which is used to keep the immune system on high alert against the cancer.
RELATED VIDEO: SurvivorNet Interviews Tom Brokaw: "I Just Want to Stay Vertical" — Politics Keep My Mind Off Cancer, And Medical Marijuana Helps Too
The newsman also said that despite stigmas people sometimes have, he's using medical marijuana to deal with the pain.
Brokaw has had back issues for years, and multiple myeloma attacks the bones, which causes pain and loss of height. The former anchor lives in Florida, and says getting access to medical marijuana there is "complicated," but like many survivors, he uses it because he finds it to be incredibly helpful with the side effects of cancer and treatment.
Elton John Opened Up About Bladder Control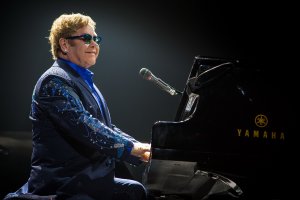 In an interview with BBC One this year, legendary British musician and singer Sir Elton John revealed that when he was booked to perform a Las Vegas concert two weeks after getting surgery for prostate cancer, he had to make some accommodations to ensure that he wouldn't be dealing with treatment side effects on stage — and those accommodations included a diaper.
RELATED: What are the side effects of prostate cancer surgery?
John was diagnosed with prostate cancer in 2017. He disclosed in his book, "Me," that he felt very fortunate that, even though he was diagnosed with cancer, it was a very common cancer and it had been caught early. Still, many men deal with side effects after prostate cancer surgery, including trouble maintaining control of the bladder for a short amount of time, hence the diaper.
RELATED: Elton John's Prostate Cancer: The Challenging Sexual Side Effects Even After an Excellent Prognosis
"If only they knew at that moment I was pissing myself," John said of his post-surgery performance during the BBC interview.
Amy Robach Shared How Cancer Rocked Her Marriage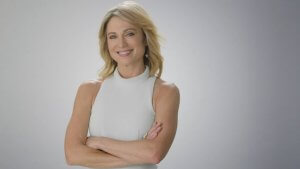 ABC News Journalist Amy Robach sat down with SurvivorNet this year to discuss her experience with breast cancer, and the profound effect it had on her marriage. In a refreshingly candid interview, Robach said that before her diagnosis, her marriage to husband, actor-turned-entrepreneur Andrew Shue, was in a bit of trouble. And after she was diagnosed, she felt resentful towards him for not reacting in the way she wanted him to.
RELATED: 'I Had this Mom Strength Come Over Me': TV Journalist Amy Robach on Telling Kids About Cancer
"I had an idea of what he should be doing, what he should be saying, what he should be feeling, and if he didn't do any of those things the way I wanted him to, or what I thought I needed, I was extra upset and extra angry," Robach said.
She went on to explain that it took a while for her to realize that her husband was dealing with the same emotional rollercoaster that she was; it's incredibly difficult to get the news that the person you love is facing cancer.
RELATED VIDEO: "I Fell on My Knees Sobbing!" ABC News Journalist Amy Robach on the Emotions that Come with Cancer
"We were already struggling when I got the cancer diagnosis," Robach said. "So this kind of threw everything into a further tailspin, until it didn't … until we realized that we were only stronger together and that we had to give each other a break."
Now, she credits the diagnosis with improving their relationship tremendously.
Ethan Zohn Addressed His Anxiety and Depression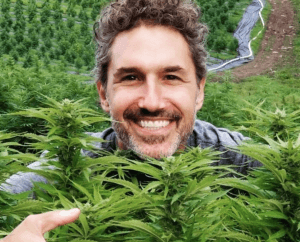 Ethan Zohn, winner of "Survivor: Africa" and who returns to the reality-TV show in 2020, was diagnosed with a rare form of Hodgkin's lymphoma when he was 35. He opened up to SurvivorNet about what it was like to be a young, single guy living with uncertainty after facing cancer.
Zohn, now 46, cancer-free, and happily married, said after going through chemotherapy, radiation and two stem-cell transplants, anxiety about whether his cancer would return became  debilitating. He credited medical marijuana with helping him get through those tough times. Now, Zohn is a huge advocate for legalizing marijuana, and found that for him personally, taking CBD (a non-hallucinogenic chemical compound in cannabis) daily has made a huge difference in his life.
RELATED: 'Survivor' Winner Ethan Zohn: CBD 'Completely Transformed My Life' and Helped with Anxiety After Cancer
"I take [CBD] as I would a multivitamin," Zohn said … adding that if he's feeling especially stressed, he takes a tincture that has a 1:1 ratio of CBD to THC."
"This first helped while I was going through cancer," Zohn said. "I could eat, I could go to sleep.  … And then post-cancer, it really helps me with my anxiety."
Brenda Song Admitted to Feeling Guilty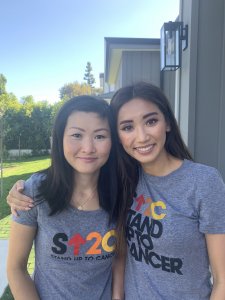 Actress Brenda Song, who first appeared in shows like "The Suite Life of Zack and Cody" on the Disney channel and is now starring in the Hulu series "Dollface," shared a really important message this year for young people whose parents are dealing with cancer.
When Song was just 16 and making a name for herself as a Disney channel star, she found out her mother had breast cancer. Now 31, Song told SurvivorNet that it was extremely difficult being on set while she knew her mom was going through treatment — she felt an immense amount of guilt.
"It was really hard, seeing my mom so sick, and knowing there were times when I couldn't physically be there with her. But my mom never once made me feel bad [about it]," Song said.
Song is sharing her story now with hopes that it will help other young people whose parents are sick to learn that caring for a parent has to be something of a balancing act.
"I learned that it's about balance, and even when I wasn't with her physically, I would iMessage and FaceTime her during her entire chemo session," she said.
Learn more about SurvivorNet's rigorous medical review process.